Undercoating East Tennessee
Ceramic Pro East Tennessee provides the undercoating Knoxville requires to stay protected from the harsh elements of East Tennessee. We blend a mix of top tier resins, polymer rubbers and asphalt and apply this compound to vulnerable areas of the vehicle. The undercarriage of a vehicle is highly susceptible to road salt and debris and is frequently overlooked at the car wash. Show your vehicle some needed love and get the professional care your vehicle needs to stay protected.
Once the polymer compound is applied, the undercoat bonds with the compound to create a barrier and seals the undercarriage. This bond prevents the harsh elements of the road from damaging the undercoating of the vehicle. Additionally, this procedure frequently reduces background noise from the road by at least forty percent. This in turns adds a quieter ride and minimizes distraction.
Did you know: The city of Knoxville, on average, treats our roads with 30 – 40 tons of salt annually and 1.2 million liters of calcium chloride, both of which are known to be corrosive to metal?
Warranty
Our craftsmanship and service is second to none. We're so confident in our work that we offer a warranty for the installation of the undercoating for duration of your ownership of the vehicle.
Cost
Not sure whether or not your vehicle has rustproofing services? Take it into our shop for a free evaluation and leave the rest to us! If your car does not possess a rustproofing package then our introductory packages start at just $895. Pricing is dependent on make and model of vehicle. For a free quote for your vehicle, please click here.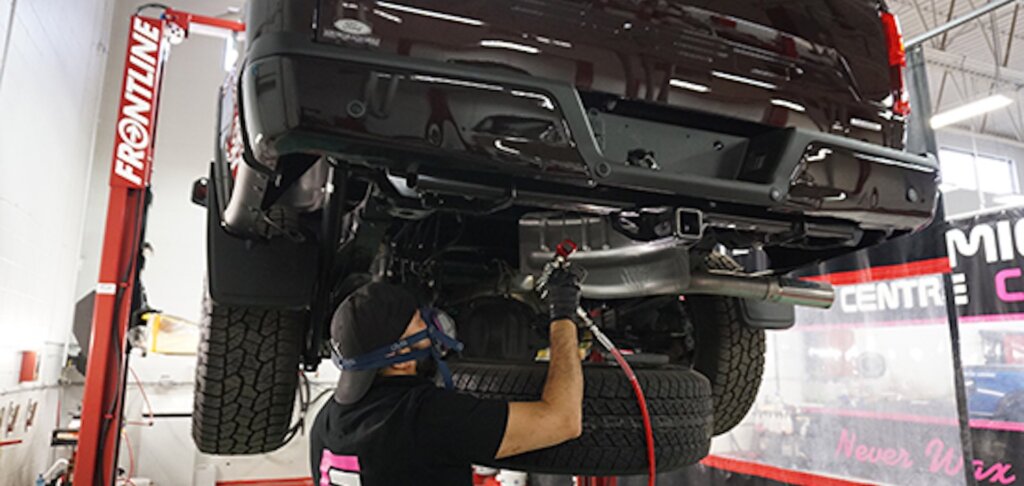 Rustproofing Services are Great for:
European/Luxury Vehicles
Domestic Trucks, Cars & SUVs
Japanese Imports