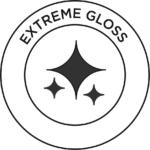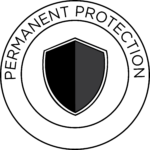 CERAMIC PRO
WHEEL PROTECTION
Proven technology formulated to protect your investment.
The wheels and calipers of your vehicle take on more abuse and punishment than any other part of your vehicle. The high-velocity revolutions of your tires and wheels allow a large amount of brake dust to enter into the tiny intricate areas that a normal machine car wash will not be able to get to.
The Ceramic Pro Wheel and Caliper Package covers a fully detailed experience that extends the life of your tire investment and adds visual value to the wheel well area. Our highly trained employees at Ceramic Pro in Knoxville detail this portion of the vehicle by doing the following:
Remove the tires and rims from the vehicle
Wash and decontaminate the surface of the rims and tires
Coat the wheels and calipers with Ceramic Pro.
Ceramic Pro separates itself from the vast majority of its competitors as it contains the self cleaning properties as a result of the ceramic properties itself. Once the Ceramic Pro finish is applied, it is unbelievably easy to wash and maintain your wheels and calipers. Brake dust and grime wipes off with only soap and water, saving you loads of time and money on expensive cleaning and detailing products.

The best way to protect your investment!
INCLUDED IN THE CERAMIC PRO
WHEEL & CALIPER
PACKAGE
Removal of all four wheels
Steam cleaning of wheels and calipers inside and out
Ceramic Pro Wheel & Caliper applied on all exterior wheel surfaces
Ceramic Pro Wheel & Caliper applied to calipers
Ceramic Pro 9H forms a permanent bond with the surface and will not wash off or break down. Ceramic Pro 9H can only be removed by abrasion. It is a highly durable protective coating that protects your paintwork from damaging contaminants. 9H can be applied in multiple layers which means the thickness of the coating can be increased with additional layers allowing a thicker/harder coating with improved scratch resistance.

Ceramic Pro is a revolutionary product that protects paint with a nano-technology defense to shield your vehicle's paint and exposed surfaces from the elements and everyday wear and tear.
With over a decade in the industry, we are the professionals that you can trust to protect your investment with the best ceramic coating products on the market.