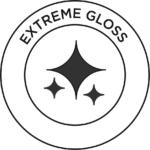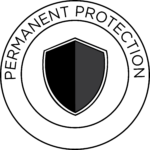 CERAMIC PRO
LIFETIME WARRANTY
Proven technology formulated to protect your investment.
The Gold package provided at Ceramic Pro in Knoxville offers premium protection for ceramic paint coating. Its practical use provides permanent paint protection that is offered with a lifetime warranty. If you are looking to hold onto your car for the long run this is the best package for you. Some of the many benefits of Ceramic Pro include a hydrophobic finish and protection from rock chips, tree sap, damage from ice, road salt and additional debris caused by your everyday wear and tear. If you are in the market to secure your investment and ensure that your car's paint remains in tact over the lifetime of your car the Ceramic Pro Gold Package can be one of the best investments you make for your car. An extra coat of 9H is applied to every exposed centimeter of your vehicle for even extra protection from the elements. Once the 9H protective layer is applied, one layer of Ceramic Pro Light is applied to the outer surface as a topcoat. Additionally, the Ceramic Pro 9H is set to the rims and plastic surfaces of the exterior of the vehicle. Finally the Ceramic Pro Rain is applied to the front side windows and the windshield to protect the glass and allow for an easy clean up once the products have been applied.

The best way to protect your investment!
INCLUDED IN THE CERAMIC PRO
GOLD
PACKAGE
4 Layers of Ceramic Pro 9H
1 Extra Layer of Ceramic Pro 9H Applied to Exposed Areas
1 Layer of Ceramic Pro Light Applied as a Top Coat.
1 Layer of Ceramic Pro 9H on Rims and Plastic
1 Layer of Ceramic Pro Rain on Front Side Windows and Windshield
Lifetime Warranty
Ceramic Pro 9H forms a permanent bond with the surface and will not wash off or break down. Ceramic Pro 9H can only be removed by abrasion. It is a highly durable protective coating that protects your paintwork from damaging contaminants. 9H can be applied in multiple layers which means the thickness of the coating can be increased with additional layers allowing a thicker/harder coating with improved scratch resistance.

Ceramic Pro is a revolutionary product that protects paint with a nano-technology defense to shield your vehicle's paint and exposed surfaces from the elements and everyday wear and tear.
With over a decade in the industry, we are the professionals that you can trust to protect your investment with the best ceramic coating products on the market.